December 13, 2022
Posted by:

accuratemanagement

Category:

Human Resources
Are you a business looking for ways to stay competitive in today's global market? Are you curious about the ISO 30408 standard and what it can do for your organization? If so, this blog post is for you! We'll explain what ISO 30408 is and why it's important, plus share tips on how to implement it within your business.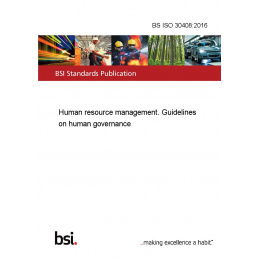 Introduction to ISO 30408
ISO 30408 is an international standard that provides guidelines on tools, processes and practices to be put in place in order to establish, maintain and continually improve human governance. It is designed to help organizations of all sizes ensure that their human resources management systems are up-to-date, compliant with relevant laws and regulations, and able to handle the challenges of modern business. ISO 30408 promotes an integrated approach for managing people across the organization and recognizing the need for a balance between economic objectives, social responsibility and legal compliance. The standard outlines the principles of sound governance related to human resources management such as organizational structure, decision-making processes, accountability systems, communication channels and performance evaluation. Furthermore, it provides guidance on how organizations can monitor their own performance in order to ensure continual improvement in their HRM practices. By adhering to ISO 30408 companies can ensure they have effective HRM systems in place that will enable them to achieve their corporate objectives as well as meet their legal requirements.
The Scope of ISO 30408
ISO 30408:2016 provides guidelines on tools, processes and practices to be put in place in order to establish, maintain and continually improve effective Human Resource Management (HRM). It focuses on the principles of human governance which are essential for ensuring the successful management of HRM. The scope of ISO 30408 covers the following topics: HRM Voulary (ISO-30400), Workforce Planning (ISO-30409), Recruitment (ISO-30405), Performance Management (ISO-30410), Employee Engagement & Motivation (ISO-30411) and Career Development & Training (ISO-30412). The aim is to promote a better understanding of how HRM should be managed and structured to create an environment where employees can thrive. The standard also provides guidance on how HR data should be handled, stored and used in order to ensure compliance with legal requirements. With its focus on creating a culture of trust, respect and fairness within organizations, ISO 30408 helps organizations realize their full potential by empowering them with the right tools and processes for managing their Human Resources effectively.
Benefits of ISO 30408 Certification
ISO 30408 certification provides organizations with a comprehensive set of guidelines designed to ensure that their human resource management practices are effective and compliant with relevant regulations. By following the guidelines outlined in ISO 30408, organizations can benefit from increased efficiency, improved compliance, and enhanced operational excellence.
Some of the key benefits associated with ISO 30408 certification include:
• Improved Quality – ISO 30408 helps organizations implement processes that ensure higher quality standards for their HR management. This includes better recruitment practices, improved workforce planning, and more effective performance management systems.
• Enhanced Compliance – Compliance is an important aspect of HRM and ISO 30408 ensures that organizations remain compliant with relevant regulations at all times. This helps minimize risks associated with potential legal action or sanctions due to non-compliance.
• Reduced Costs – By following the guidelines outlined in ISO 30408, organizations will be able to reduce their costs associated with HRM activities such as recruitment and training. In addition, it will help them improve efficiency by streamlining processes related to employee onboarding and offboarding.
• Increased Employee Satisfaction – Organizations that follow the guidelines set out in ISO 30408 will be better equipped to provide employees with a positive working environment
How to Achieve Compliance with the Standard
Achieving compliance with ISO 30408 is essential for any organization looking to maintain and improve its human resource management practices. By implementing the guidelines outlined in the standard, organizations can ensure that their HR processes are up-to-date, effective and efficient.
The standard covers a wide variety of topics related to HR governance, including recruitment, training and development, performance management and succession planning. It provides guidance on how to structure an effective HR governance system as well as how to design policies and procedures that are tailored to the organization's specific needs. Compliance with ISO 30408 will help organizations create a culture of trust where employees feel valued, respected and empowered.
Organizations should begin by familiarizing themselves with the standard's requirements and assessing their own current systems against them. Any gaps in existing processes should be identified and addressed before the organization moves onto implementing new policies or procedures. It is also important for organizations to ensure that all stakeholders have a clear understanding of the standards, policies and procedures set in place so that everyone involved can contribute towards achieving compliance with ISO 30408.
By following these steps, organizations will be able to successfully comply with ISO 30408 as well as set themselves up for long-term
Management System Requirements
Management System Requirements are guidelines and standards that organizations must follow to ensure efficient operations. These requirements are typically outlined in various ISO management system standards, such as ISO 9001, ISO 14001, and ISO 45001. They cover areas such as quality control, environmental protection, occupational health and safety, and more.
ISO 30408 is a specific standard that outlines the requirements for Human Resource Management systems. It provides guidance on tools, processes and practices which should be put in place to establish, maintain and continually improve effective human governance within an organization. This includes topics such as recruitment procedures, employee training programs, performance evaluations and reward systems.
Overall, these Management System Requirements provide organizations with the necessary framework to ensure they are running efficiently and effectively while also maintaining compliance with relevant standards and regulations. Following these guidelines helps organizations protect their employees' well-being while also ensuring their products or services meet customer expectations.
Risk Identification and Assessment
Risk identification and assessment is a crucial step in risk management. It involves identifying potential risks, assessing their likelihood of occurring, and determining the best plan of action for managing them. By assessing risks in advance, organizations can prepare for any potential disruptions or issues that may arise from them. This helps to ensure the safety and security of employees, customers, and other stakeholders. Risk identification and assessment also helps organizations make informed decisions about potential investments or projects by understanding the associated risks and rewards. Properly identifying and assessing risk is essential to any successful risk management strategy.
Implementation and Operation of Services Provided by Service Providers
Service providers play a vital role in the implementation and operation of services. They are responsible for providing specific services, such as software development or system integration, to their clients. ISO 30408 provides guidelines for service providers to ensure that the services they provide meet quality standards.
The standard establishes requirements for service providers to work with clients and assess individual performance. It also outlines expectations for handling customer complaints, ensuring privacy and security of data, and delivering satisfactory results within an appropriate timeframe. Moreover, it defines principles on how best to manage human resources within the organization.
ISO 30408 provides a framework that helps service providers maintain an efficient and quality-driven working environment while providing customers with satisfactory results. Its guidelines help ensure that clients get what they pay for in terms of services provided by the provider. Additionally, it helps promote transparency among both parties involved in transactions – service providers and customers – which is essential in any business setting.
Overall, ISO 30408 is an effective tool used by many service providers around the world to ensure quality control over their services while meeting customer demands in a timely manner. It allows them to operate efficiently while providing excellent customer experience at all times.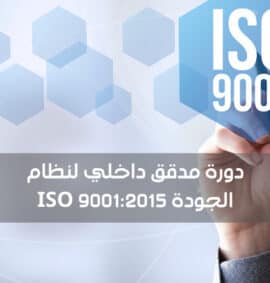 Monitoring and Measurement Activities for Service Quality Management Systems
Monitoring and measurement activities are essential for companies to ensure effective service quality management systems. These activities help to identify areas of improvement, measure performance against standards, and provide feedback for continual improvement. By regularly monitoring and measuring the performance of their service quality management systems, organizations can ensure that their processes are up-to-date, efficient, and effective.
The ISO 9001:2015 Quality Management System provides general guidelines on how organizations should monitor and measure the effectiveness of their service quality management systems. This includes establishing measurable goals or targets for the processes involved in providing services, as well as regularly reviewing the performance of those processes. Organizations must also document any changes made to improve their process performance in order to track progress over time. Additionally, regular internal audits help to determine if any additional corrective action needs to be taken.
Organizations should also consider implementing additional monitoring and measurement activities that are more specific to their industry or services provided. For example, NATO has its own set of quality assurance standards (AQAP 2110), while agricultural organizations may need additional monitoring and measurement activities related to crop production or pest control services. Furthermore, IT service management can incorporate integrated feedback control reporting tools for providing real-time feedback on service quality measurements such
Evaluation of Resources, Competence, Training and Awareness for Service Quality Management Systems
Evaluating resources, competence, training, and awareness are essential components of any successful Service Quality Management System (SQMS). This allows organizations to ensure their services and products meet the required quality standards.
In order to evaluate resources and competence, organizations should work with a certification body that is competent in conducting assessment tasks. This certification body should have experience in evaluating personnel competency as well as the availability of resources.
When it comes to training, organizations must ensure their employees are properly trained on the principles and practices of SQMS. They should also be aware of appropriate customer service techniques, quality management processes, and risk identification protocols. ISO 30408 provides guidance for Awareness Training related to SQMS which can help organizations develop effective training materials for their employees.
Finally, it is important for organizations to promote awareness among their staff about the importance of quality management systems and how they can contribute to achieving high service quality standards. Organizations need to be sure that all staff members understand the significance of investing in SQMS and its impact on meeting customer expectations.
Internal Auditing for Service Quality Management Systems
Internal auditing is an essential part of any service quality management system. It helps organizations identify areas of improvement and ensure that they are meeting their quality standards. Internal audits provide an independent and comprehensive evaluation of the system's performance, documentation, processes and procedures. By conducting internal audits, organizations can identify any potential risks, non-conformities or areas for improvement before they become problems that could affect the quality of their services. An effective internal audit program can also help organizations save time and money in the long run by reducing the number of customer complaints and product recalls they experience. Ultimately, internal auditing is essential for ensuring that service quality management systems are running smoothly so that customers get the best possible experience with a company's products and services.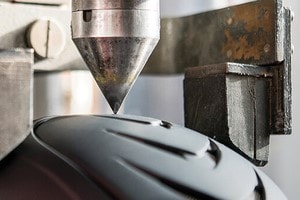 Analysis and Improvement in Services Provided by Service Providers
The quality of services provided by service providers is critical to the success of any business. To ensure that these services are up to a certain standard, it is important for businesses to implement processes and practices in order to continually improve their services. ISO 30408 provides guidance on how to effectively analyze and improve the quality of services offered by service providers. This includes guidelines on tools, processes and practices that can be used to identify areas for improvement and create strategies for change. Such tools may include staff training, qualifications and certification, sensory analysis, human resource management and life cycle process improvement. Additionally, ISO 30408 also outlines how businesses can utilize emotional intelligence within their teams in order to better understand customer needs and tailor their services accordingly. By implementing these guidelines, businesses can make sure that they are providing the highest quality services possible while ensuring customer satisfaction.
Continual Improvement Processes in Services Provided by Service Providers
Continual improvement processes in services provided by service providers is an important aspect of providing quality customer service. It involves making incremental changes to the services being offered in order to better meet customer expectations and deliver a superior experience. The process begins with understanding customer needs and preferences, followed by identifying areas for improvement, implementing those changes, and then measuring their impact on customer satisfaction. By doing this, businesses can ensure they are offering the best possible services to their customers and staying ahead of competitors.
The first step in any continual improvement process is to gain an understanding of what customers want from their service provider. This usually starts with carrying out research such as surveys or focus groups, which can provide valuable insights into what customers expect from their service provider. Once businesses have a clear picture of what customers are looking for, they can use this information to identify areas where improvements could be made.
After identifying potential areas for improvement, the next step is to develop a plan for implementing them. This should include setting objectives and developing strategies that will make the desired changes achievable. It's also important to take into account any potential risks associated with making changes so that they don't negatively affect existing operations or customer experience levels.
Outsourcing Considerations in Services Provided by Service Providers
Outsourcing services can be a great way for businesses to save money and resources while increasing their efficiency. However, there are some considerations that need to be taken into account before outsourcing any services. It is important to consider the quality of the service provider, their reputation, and their ability to meet deadlines. Additionally, it is important to evaluate the cost-benefit ratio of outsourcing as well as any potential risks associated with it. Furthermore, it is also essential to ensure that all legal requirements are met in order for the service provider's activities to be compliant with local laws and regulations. Finally, it is important for businesses to have a clear understanding of what they expect from their service provider in terms of customer service and communication. By taking all these factors into consideration, businesses can ensure that they get the most out of their outsourcing services.
Implementation Tips for ISO 30408
Implementing ISO 30408 can help organizations create and maintain effective human resource management systems. This standard provides guidelines on tools, processes, and practices to be put in place in order to establish, maintain, and continually improve a human governance system that is based on principles of collaboration, transparency, fairness and consistency.
When implementing ISO 30408, organizations should gain a comprehensive understanding of the requirements included in the standard and how they will be applied within their organization. It is important to consider existing processes and create an action plan for any changes or updates that need to be made. Organizations may also want to use readymade templates such as those provided by GMG to accelerate establishment and implementation of the standard.
It is important to ensure that all relevant stakeholders are involved in the process from start to finish so that everyone is aware of their roles and responsibilities within the organization's human resource management system. This can help ensure buy-in from all involved parties which will help facilitate smoother transition into new policies or procedures.
Organizations should also consider taking advantage of available training courses or workshops which can provide valuable insights into best practices related to ISO 30408 implementation. Doing so can help ensure successful adoption of the standard within
Conclusion
The ISO 30408:2016 is a standard published by the International Organization for Standardization (ISO) that provides guidelines for tools, processes and practices to develop, maintain, and continually improve effective human governance. The standard outlines how aligning effective human governance with strategic planning can benefit an organization. It also provides examples of reporting templates for assessing human governance effectiveness and introducing corporate governance into ISO 9001 standards. Furthermore, the ISO 21505 Project, Programmes and Portfolio Governance are related to ISO 30408. This helps organizations understand their responsibility to ensure that all employees have sound management practices in place. Ultimately, the ISO 30408:2016 is a valuable resource for organizations looking to strengthen their human resources management capabilities